Our Story
"Cotty" was a name of my girl who was mix of Bichon Frize and Toy Poodle. "Mitty" is Cotty's mom and they met on New Year's Eve when Cotty was two months old. She was the third daughter for Mitty. In the past, Mitty lost Liz of a bichon frize, and Hanna of a toy poodle. Mitty was a single mother who was working for long hours. She regrets that she asked two of them to stay home alone all the time. With that in mind, Mitty now wishes to share time with Cotty, not only daily walks, but also travel, fashion, and various other experiences . So Cotty can enjoy living life to the full. I believe many pet owners also resonate same struggle to express love to their pets.
Cotty Mitty is a brand that celebrates the bonds between the owner and the pets, through a contemporary sentimental jewelry. Memories which never be forgotten are layered into jewelry. No matter where your dog or you are, Cotty Mitty will unites two who love each other, connect their destiny closer.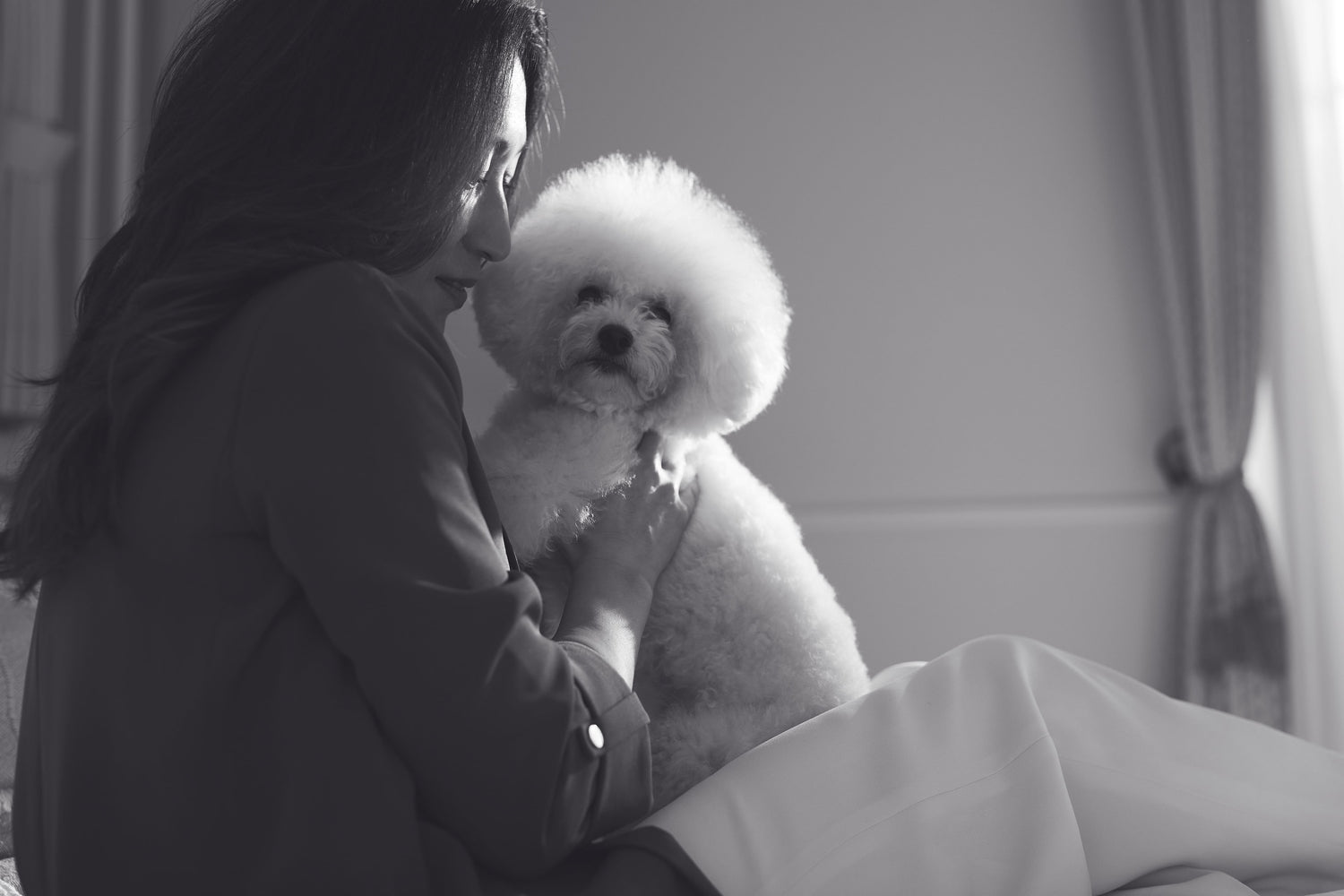 Wish of Cotty Mitty
1. Eternal love and engagement A vow of eternal love from the day you became my child. May you spend as much time as possible with your child, even if it's just one minute or one second in your life.
2. Happiness of dogs and animals Around the world I hope that the environment where dogs, cats and all animals around the world live happily can be arranged. Cotty Mitty will donate part of the sales to animal protection organizations.
3. Criteria for Dog friendly lifestyles at the same level as in Europe and the United States I hope that I will be able to travel comfortably and go out to eat with my dog in the same way as in Europe and the United States. I hope you will be able to enter restaurants, stay in hotels, and board airplane cabins.
4. Empathize the feeling of pets owner's love I hope that people who do not own pets can also relate the feelings of people who treat dogs and cats as real family members.
5.Family Happiness Dogs and cats made me realize the happiness of my family. Daily walks while feeling the air of the season, and the smiles of the family around the dogs and cats. There must be many people who learned about family happiness through dogs and cats, and many people who have doubled their family happiness. May such daily family happiness continue forever more.